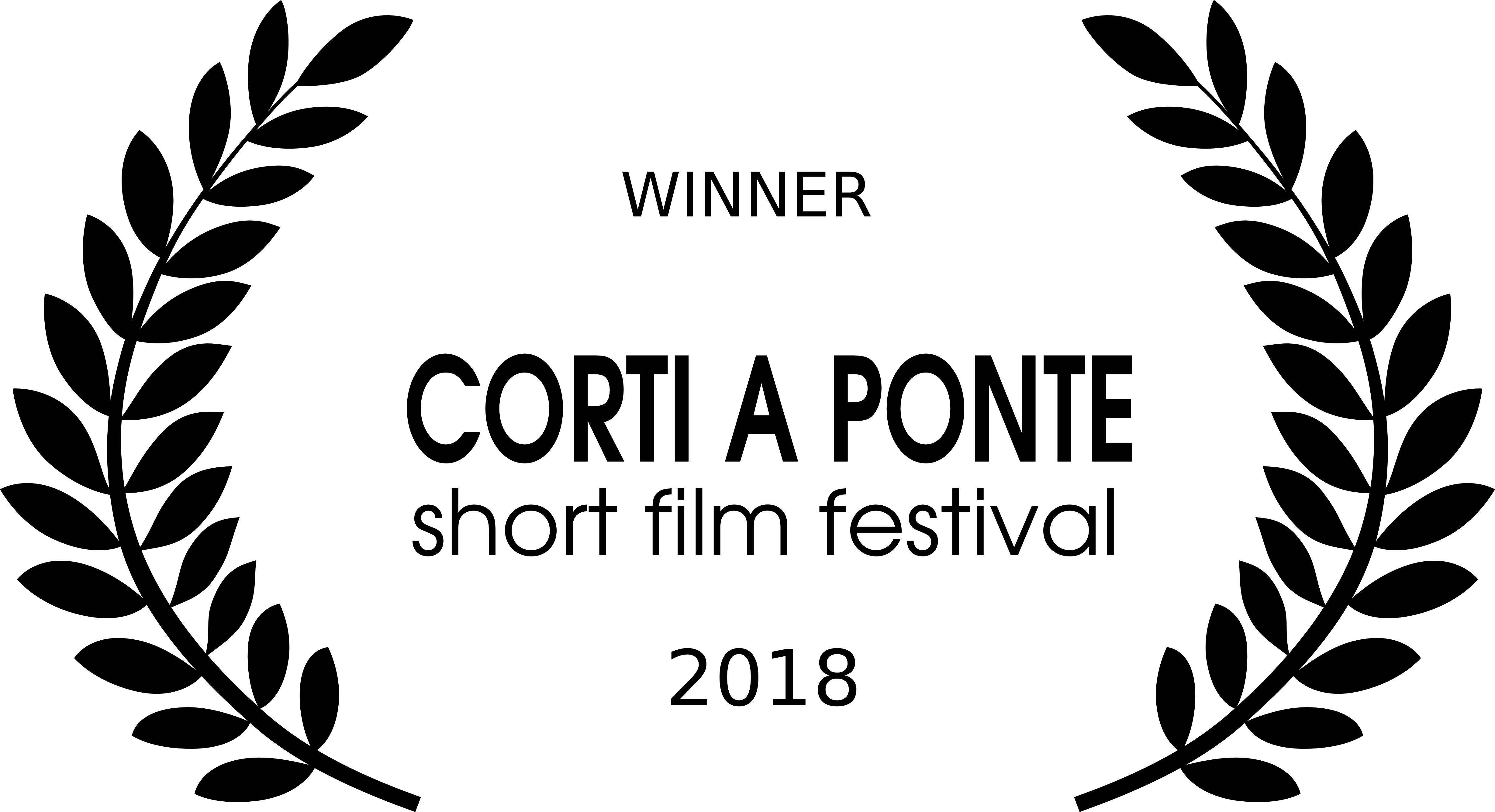 Official awards 2018
Official Jury: Marco Bellano, Simone Falso, Pierluigi Duravia
BEST ANIMATION AWARD
HIM END HER
by Nathalie Lamb – Germany
For the sophisticated balance among stop-motion animation, superb acting and cinema mastery. The way objects turn into characters reminds the wonder of the early cinema animation and it is a reference to the literal meaning of the word "to animate": to give an "anima" [Italian for soul] to "inanimated" things.
BEST COMEDY AWARD
THE INVISIBLE HAND OF ADAM SMITH
di Slobodan Maksimović, Slovenia
For the way it creates a satirical allegory of the state of European economy, without weighing the nation-character connection down. On the contrary it holds it up using a very effective sequence shot, with enticing and fluid pacing and artistic framing.
BEST NARRATIVE SHORT FILM AWARD
MADRES DE LUNA
by Alicia Albares, Spagna
For the original way it explores a dramatic current topic making it lighter using a very cinematic storytelling style that blends into poetry spoken words and images. The popular language of fiction is used to capture audience attention towards the tragic reality this films is inspired by.
---
Slowness Festival Jury: Luca Lideo, Anna Donegà
­
BEST "SLOW" FILM AWARD
TWEET TWEET
by Zhanna Bekmambetova
Slowness is not only about movement speed but also and especially about the capability of enjoying every single moment in life despite knowing that life has easy moments and difficult moments, both worth of being lived. This short film make us feel the emotion of catching and suggests in being attached to our own life thread we can help others.
---
Organizers' Jury: Roberta Nicetto, Luca Lideo, Anna Donegà
BEST "BRIDGE" SHORT FILM AWARD
HIM END HER
by Nathalie Lamb, Germany
---
AUDIENCE AWARD
17 AÑOS JUNTOS
by Javier Fesser, Spagna
Condividi sui social