Beef
(Beef)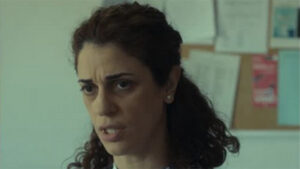 Synopsis
In a 10th grade class a student named Melissa gives her literature exam blank. When her teacher recriminates the fact, Melissa attacks her claiming that everything she has to learn in school is of no use to..
Condividi sui social
Biography and filmography
Born in 1983, she studied filmmaking at ESCAC, where she graduated in the specialty of production. After leaving university, he became part of the production team of Escándalo Films, a production company where he learned the trade working on different films (Elena Trapé's blog or Kike Maillo's Eva) and in the world of animation even with the series Arroz Pasado by Juanjo Sáez awarded an Ondas award.
In 2008 she began a new stage as a teacher at ESCAC teaching the subject new formats. She worked that she begins to alternate with the world of advertising, in which she specializes as a production manager for various advertising campaigns.
In 2014 she changed course and went on to direct advertisements until today, with which she has won several awards at different festivals such as El Sol in San Sebastián, Cannes and the Clio Awards in New York.