In short: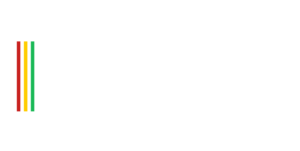 As part of the National Cinema Plan for Schools promoted by MiC and MIM, Corti a Ponte organizes the Piccolo Festival, which presents short films made by students from all over the world (3-19 years), accompanying the classes to a critical vision of the works and meeting foreign guests. Starting from October, the partner schools (from 3 to 19 years old) are involved in preparatory courses to refine the reading and writing skills of the cinematographic language: audiovisual history courses, animation and documentary workshops, training on teaching and criticism of cinema for teachers.
"Piccolo Festival" for schools (10-19 May 2023)
The "Piccolo Festival" is the section of the "Corti a Ponte" International Short Film Festival dedicated to schools. Alongside the "Grande Festival" which instead presents auteur shorts, with a diversified programming by age: it is aimed at both the 18+ audience as well as children (3+ and 8+) and teenagers (11+ 14+), following the vision of Corti a Ponte which does not consider the school an island but a part of the wider context in which children and young people live. The festival also wants to involve families and the local area in a joint effort to educate children and teenagers in the language of cinema and in the conscious use of the media.
The Piccolo Festival is aimed at schools every year (from childhood to secondary school) presenting short films produced by children aged 3 to 18, from all over the world, in the original language with subtitles, with indications for a critical vision and careful.
Possible different levels of involvement: from the inevitable public vote to more complex activities, ranging from the Junior Jury (for pupils aged 3-19), to PCTO courses for the translation of subtitles, social communication and graphics. The Senior Juries are reserved for teachers.
The screenings are organized appropriately for 4 different age groups:
3-7 (kindergarten and first cycle primary school)
8-10 (second cycle primary school)
11-13 (secondary school)
14-18 (secondary school)
The presence of foreign guests is an opportunity for teachers to meet and exchange good practices.
I percorsi didattici preparatori (novembre 2022 – aprile 2023)
Fase 1: Mostra-spettacolo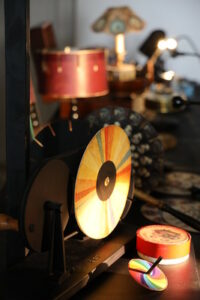 Il percorso didattico si apre a Novembre con "Spettacoli di Luce", mostra interattiva che ripercorre le esperienze più significative degli antenati del cinema (dalle prime forme di cattura delle immagini luminose fino alla nascita del cinema di animazione e del documentario "L'uscita dalle officine Lumière") funge da sfondo integratore per le attività dell'anno: la formazione ed i laboratori successivi di approfondimento sul cinema di animazione e sul documentario poggeranno sulla consapevolezza della relazione dell'uomo con il mezzo audiovisivo nella storia, con le modalità più adatte a ciascuna fascia d'età.
SCARICA IL VOLANTINO DI SPETTACOLI DI LUCE
Fase 2: Formazione docenti
In preparazione alle attività di critica e produzione vengono proposti ai docenti corsi di formazione su
Analisi del linguaggio cinematografico
Didattica dell'audiovisivo
Montaggio video
Animazione stop-motion
SCARICA IL VOLANTINO DELLA FORMAZIONE DOCENTI
Fase 3: Laboratori, visite, incontri per bambini/ragazzi
a) Approfondimento pratico su cinema di animazione e documentario
Infanzia: (laboratori in sezione)
percorsi esperienziali di narrazione con luce e suono
animazione stop-motion
SCARICA IL VOLANTINO DELLE PROPOSTE PER LA SCUOLA DELL'INFANZIA
Primaria: (laboratori in classe)
SCARICA IL VOLANTINO DELLE PROPOSTE PER LA SCUOLA PRIMARIA
Secondaria di I° (laboratori in classe)
animazione stop-motion/digitale
SCARICA IL VOLANTINO DELLE PROPOSTE PER LA SCUOLA SECONDARIA DI I GRADO
Secondaria di II° (laboratori in orario aggiuntivo)
cinema documentario
animazione della creta – (liceo artistico)
disegno animato – (liceo artistico)
Incontri con i professionisti del cinema, per conoscere i mestieri legati al documentario e all'animazione
SCARICA IL VOLANTINO DELLE PROPOSTE PER LA SCUOLA SECONDARIA DI II GRADO
b) Visita guidata al museo del pre-cinema di Padova (Collezione Minici Zotti)
SCARICA IL VOLANTINO PER IL MUSEO DEL PRE-CINEMA
Fase 4: Chiusura e condivisione al Piccolo Festival
In chiusura, i laboratori sono presentati alle famiglie e al territorio all'interno della sezione Km0 del Piccolo Festival 2023, attraverso la proiezione dei prodotti e la presentazione del percorso anche attraverso documentazione video/fotografica.
All'interno della manifestazione, "Spettacoli di luce" chiude idealmente il progetto con uno spettacolo di lanterna magica con musica dal vivo.