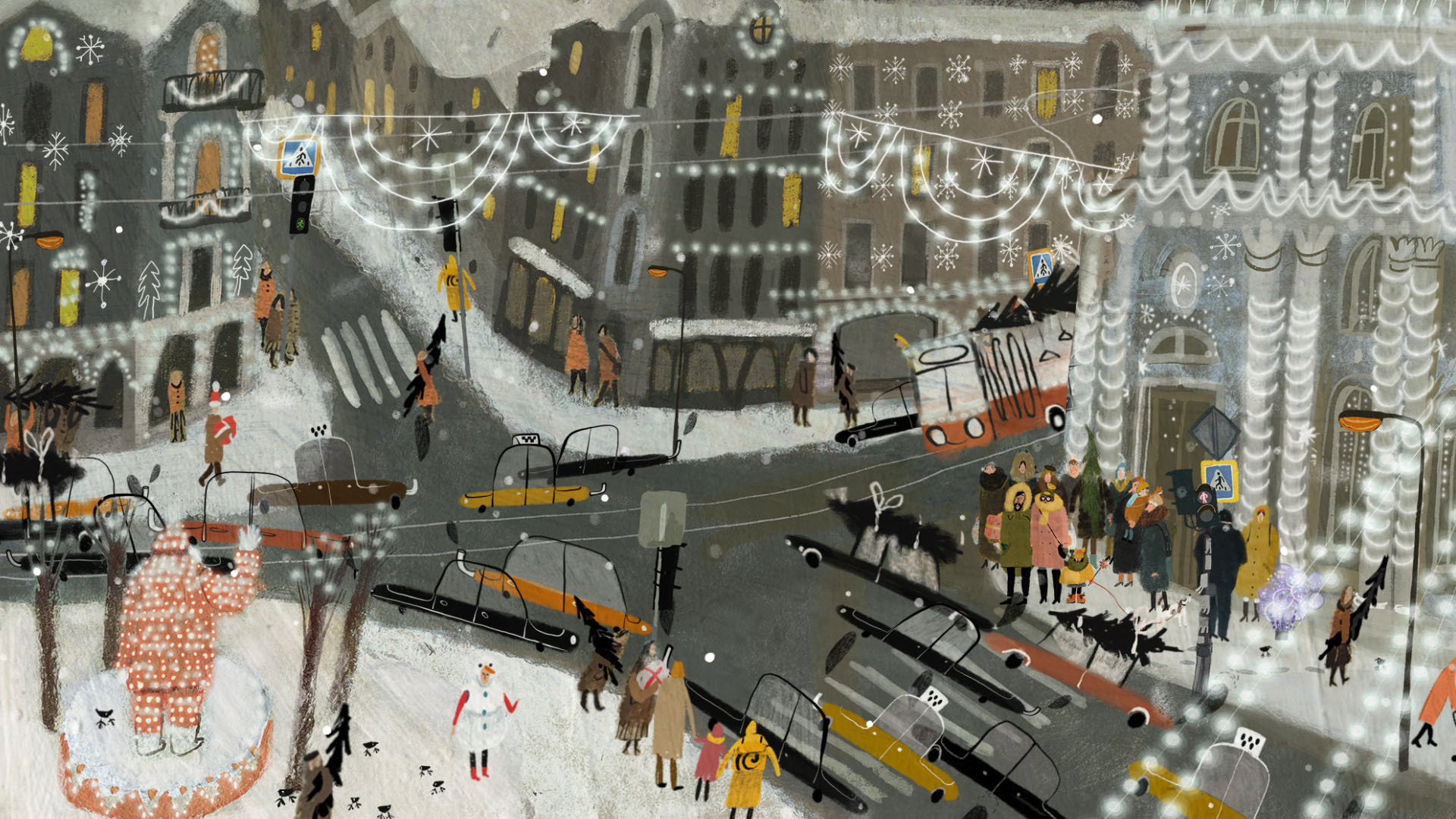 Merry Grandmas
(Merry Grandmas)
Synopsis
Masha wants to go to the New year party with her parents but they leave her with grandma instead. Granny's guests come one by one and finally the girl finds herself surrounded by old ladies.
Condividi sui social
Biography and filmography
Natalia Mirzoyan, born in Armenia in 1982, is a graduate of the H. Danielyan Art School and also has a degree in sociology from the University of Yerevan. In addition, she studied graphics at the St. Petersburg Institute for Decorative and Applied Art. She has worked at the Petersburg Animation Studio since 2004, where she participated in directing and animating the children's series "Smeshariki" and "Kingdom M". In addition to this, Natalia Mirzoyan works as an independent film-maker. Her film "Chinti" (2012) was screened at the Annecy Animation Film Festival and at the Berlinale. It won numerous awards, including the Audience Award at the Fantoche Festival and the Special Jury Prize in Hiroshima. Her most recent film, "Five Minutes to Sea" (2018), celebrated its premiere last year at Fantoche and was subsequently screened at more then 100 film festivals, including the festival in Annecy in 2019, and won more then 30 awards.
2004-2012 "Smeshariki"serial
2009 "My Childhood Mystery Tree"
2012 "Chinti"
2012 " Take a rest!"
2012-2014 "The Kingdom M" serial
2015 "Madam and Deva"
2016 " The hatchway"
2018 "Five minutes to sea"
2019 "Merry grandmas"
Production
Natalia Mirzoyan