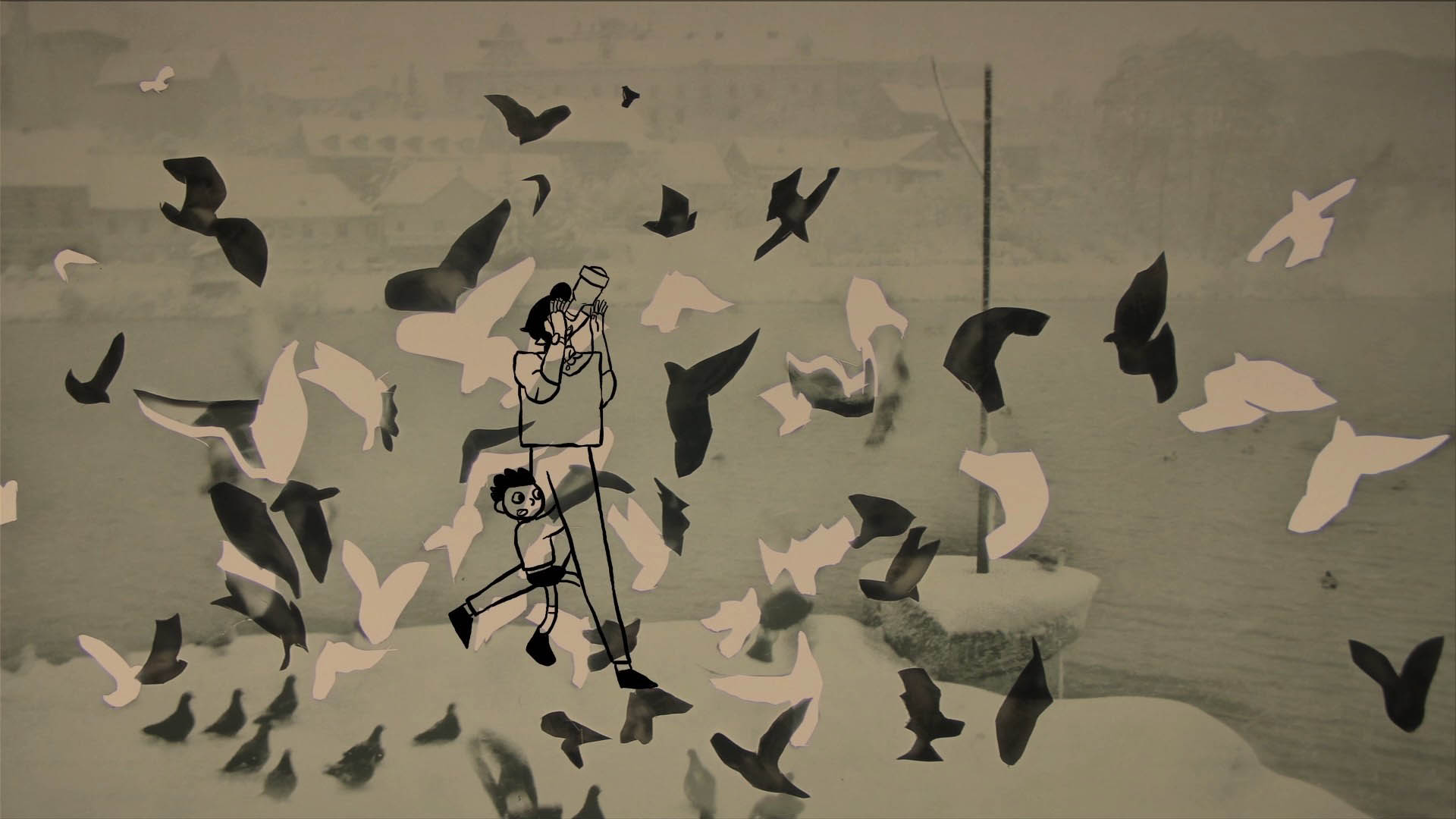 My Father's Damn Camera!
(Ta presneta očetova kamera!)
Synopsis
A reckless boy in an almost desperate and therefore troublesome way persistently seeks the attention of his father – a photographer. Being confronted with his father's artistic chaos and his obsessive fascination with photography-life, on his path of growing up these elements eventually become essential for strengthening their father-son bond.
In a story that intertwines hand-drawn and stop animation in collage technique, the author takes his audience on a ride through the archive of Slovenian photographer Dragisa Modrinjak, and at the same time draws from personal experience as a filmmaker and father.
Condividi sui social
Biography and filmography
Milos Tomic (1976) graduated in Film Directing from the Academy of Arts in Belgrade in 2001. He holds an MA in Animation from FAMU (Prague), class of Petar Skala. There, he also received a PhD with a thesis on discarded objects as material for film and photography. Since 2009, he has been living in Belgrade, where he teaches short video forms at the Singidunum University. In 2013, he represented Serbia at the Venice Biennale. He has filmed over 60 short fiction, documentary, experimental and animated films, which screened at numerous festivals.
Filmography: My Father's Damn Camera! (2021), Musical Traumas (2018), About Slaves and Robots (2016), Notes from Puglia (2015), Evening with Radio (2015), Musical Intermezzo 1-5 (2014), One Quiet Day (2014), Small Music Professors (2013), Family Fight (2012), Bikers Are People, Too (2011), Mikrob and Stevan (2011), Pigeon's Milk (2010), Spitted by Kiss (2007), Plastic Bags (2007), Clay Pigeon (2005)