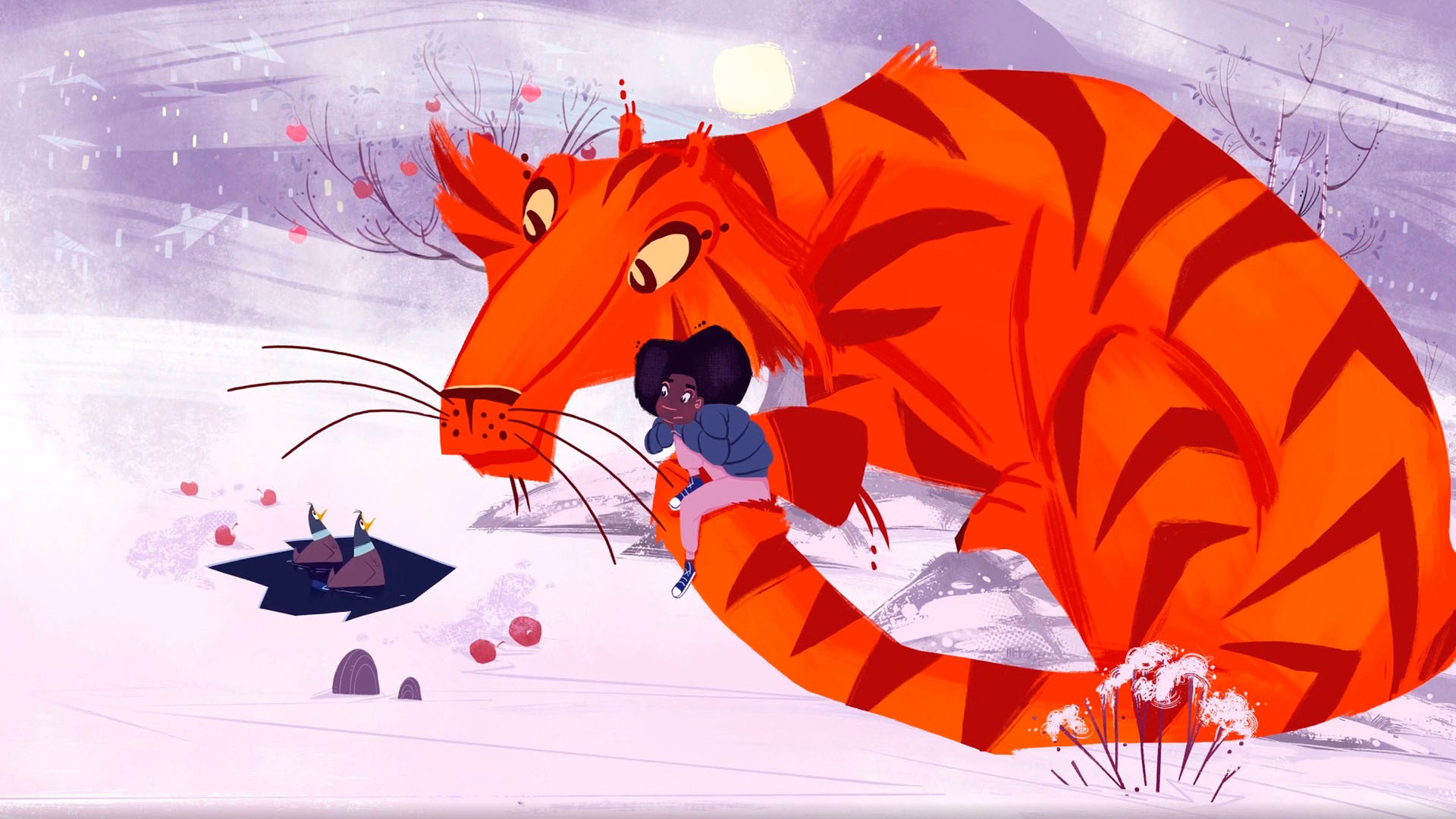 My Friend Tiger
(My Friend Tiger)
Synopsis
A girl and Tiger ride their bicycle through a springtime town to get fresh buns. They are best friends, growing up together, playing together, enjoying their lives till one day, one of them finds the city too small.
Condividi sui social
Biography and filmography
Tatiana was born on December 19, 1978 in Moscow region.
In 1998 she graduated from the Lyceum of Animated Cinematography No. 333 as an animation artist.
In 2007 graduated from the renowned and the oldest film school in the world VGIK (Gerasimov Institute of Cinematography), in art department as animation and computer graphic artist, under the direction of A. Gorlenko.
Since 1998 she has been working as animator with different Moscow studios, took part in the creation of more than 40 animated films including such animated feature films like "New Bremen", "Prince Vladimir", "Ku! Kin-Dza-Dza", "The Tale of Peter and Fevronia". She is a multiple award winner of the Suzdal Festival / Animation competition (2011-2014), winner of the Icarus national award in the Animator category (2016).
She debuted as director in 2013 with her animated short film "A TIN CAN" (ru. Banka) at Studio School "SHAR". With her debut short she won at Suzdal Animation Festival, at other festivals like "Radiant Angel" (ru. Lucherzarny Angel), "Saint Anna" (ru. Svyataia Anna) and got Grand Prix for Best Short Film at the Tokyo Kinder Film Festival in Japan.
His following animated films, "Aurora Bearealis" (co-directed with Roza Gimatdinova, "Soyuzmultfilm") and "Perfectly naughty kids" (School-Studio "SHAR"), participated in many international competitions and festivals. "Perfectly naughty kids" won the Russian Grand Festival of Cartoons (2018), won the 2nd Prize in the Best Film for Children category at the Santa Maria Festival in Bulgaria (2018), won the Prize for Best Film for Children at the Banjaluka Animation Festival in Bosnia and Herzegovina (2019).
Since 2018 she is in close collaboration with Soyuzmultfilm Studios and has worked as studio supervisor for the animation series "New Prostokvashino".
In 2021 she has finished her new film as director "My Friend Tiger".
Production
Boris Mashkovtsev