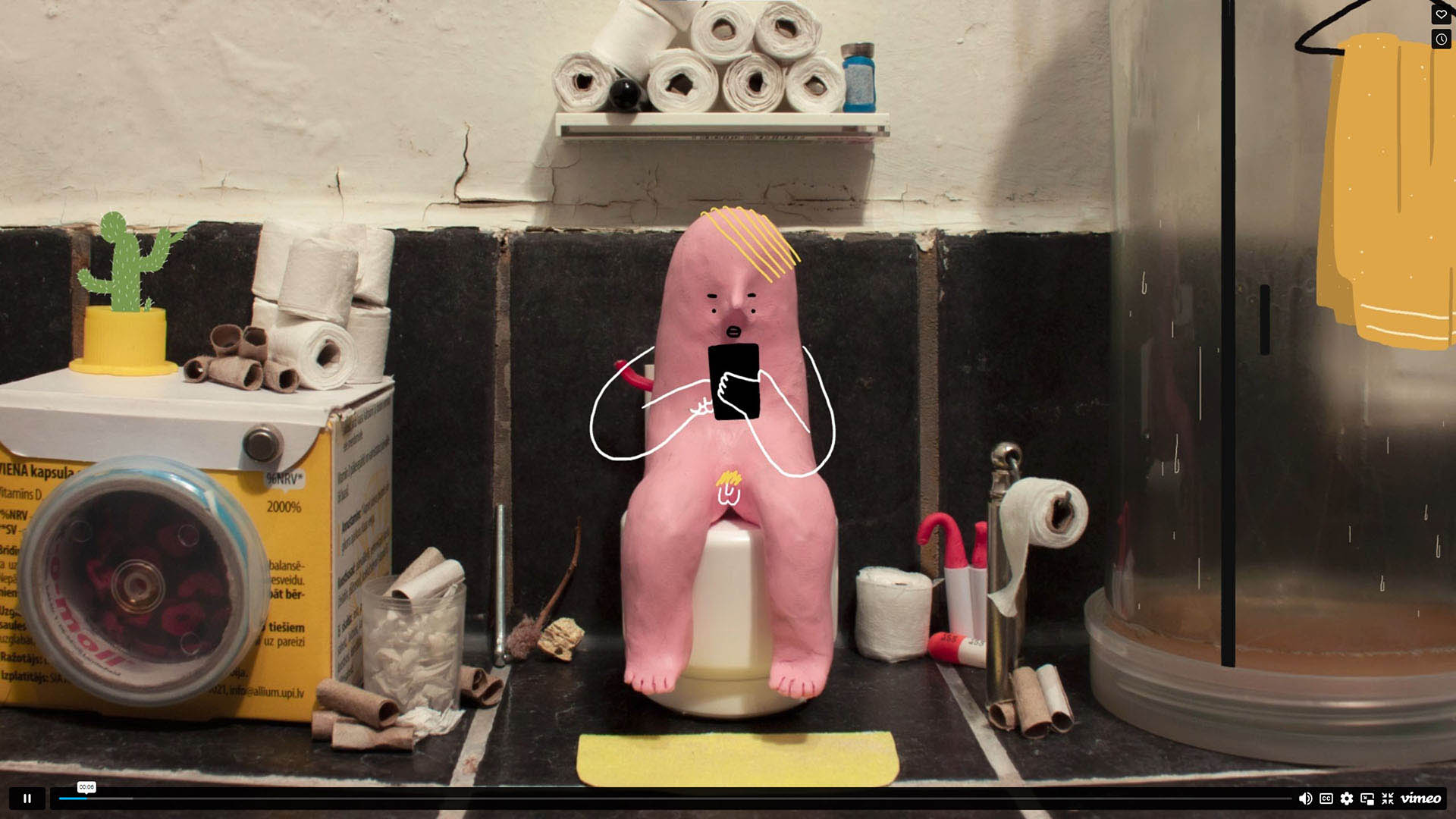 Oh So Convenient
(Jīn fāngbiàn niē)
Synopsis
A man who has a unique way of using toilet paper.
A couple who always order food because they don't like to put on clothes.
A family who has a way to avoid washing dishes.
A woman who likes her table to be sparkly clean.
Isn't that great? The convenience of life at your fingertips.
Condividi sui social
Biography and filmography
Red, Hung Huei Jen is an animation filmmaker who is especially interested in stop-motion animation, but also specialized in 2D animation, AfterEffect animation and motion graphic design. She graduated from Estonian Academy of Arts and obtained her animation MA degree in 2019. Red searches the absurdities and vexation in life, then creates weird stories and characters with a tint of sarcasm and humor.