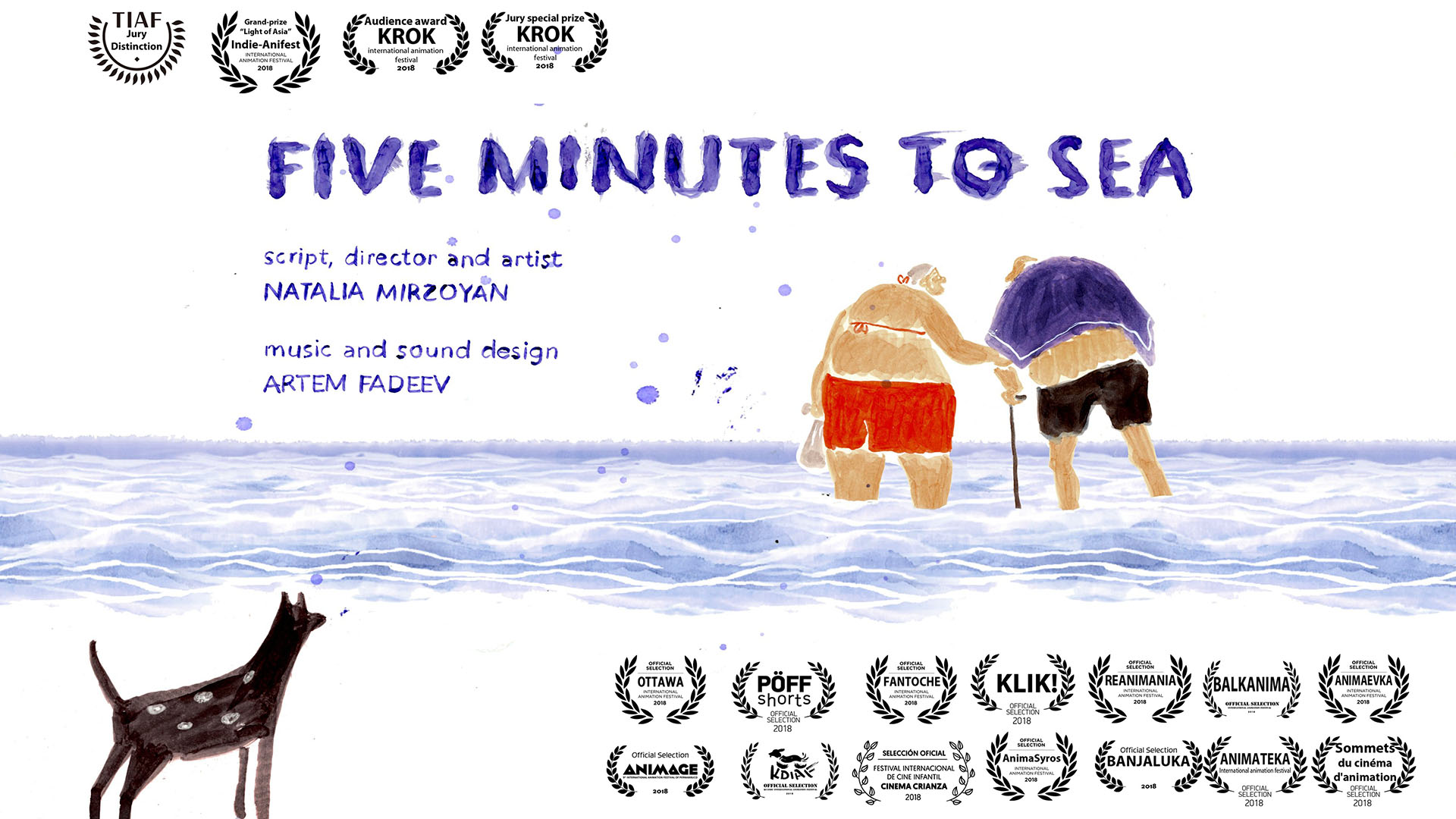 Piat Minut Do Moria
(Five minutes to sea)
Synopsis
The mother issues her decree: before you get back in the water, you have to take a break and sit quietly for five minutes. For the little girl, these five minutes are an ocean of boredom that stretches on forever and ever. She starts to watch the other bathers and how they spend their five minutes.
Condividi sui social
Biography and filmography
Born in 1982 in Yerevan. Natalia graduated from the Arts school named after H. Danielyan and Department of Philosophy in Yerevan State University. She attended the faculty of easel graphics in Saint Petersburg Institute of Decorative-Applied Arts. Starting from 2004 works in "Peterburg as animator and director. Her films "My Childhood Mystery Tree" and "Chinti" participated in many festivals and received prizes all over the world.
2004-2012 "Smeshariki"serial
2009 "My Childhood Mystery Tree"
2012 "Chinti"
2012 " Take a rest!"
2012-2014 "The Kingdom M" serial
2015 "Madam and Deva"