Roberto
(Roberto)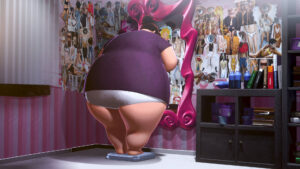 Synopsis
15 years have passed and Roberto is still in love with his neighbor, but she prefers to hide ashamed of her body. With his art and an old clothesline as the only ways of communication, Roberto has a plan to push..
Condividi sui social
Biography and filmography
Combining an artistic profile with her professional career as a Computer Engineer, in 2012 she decided to dedicate herself exclusively to animation and storytelling. "Roberto" is her first short film and the reason for this change in life. She co-authored more than 30 manuals on graphic design software, she is currently an online professor of 3D Animation at Pixelodeon and at the Faculty of Fine Arts of the University of Murcia.