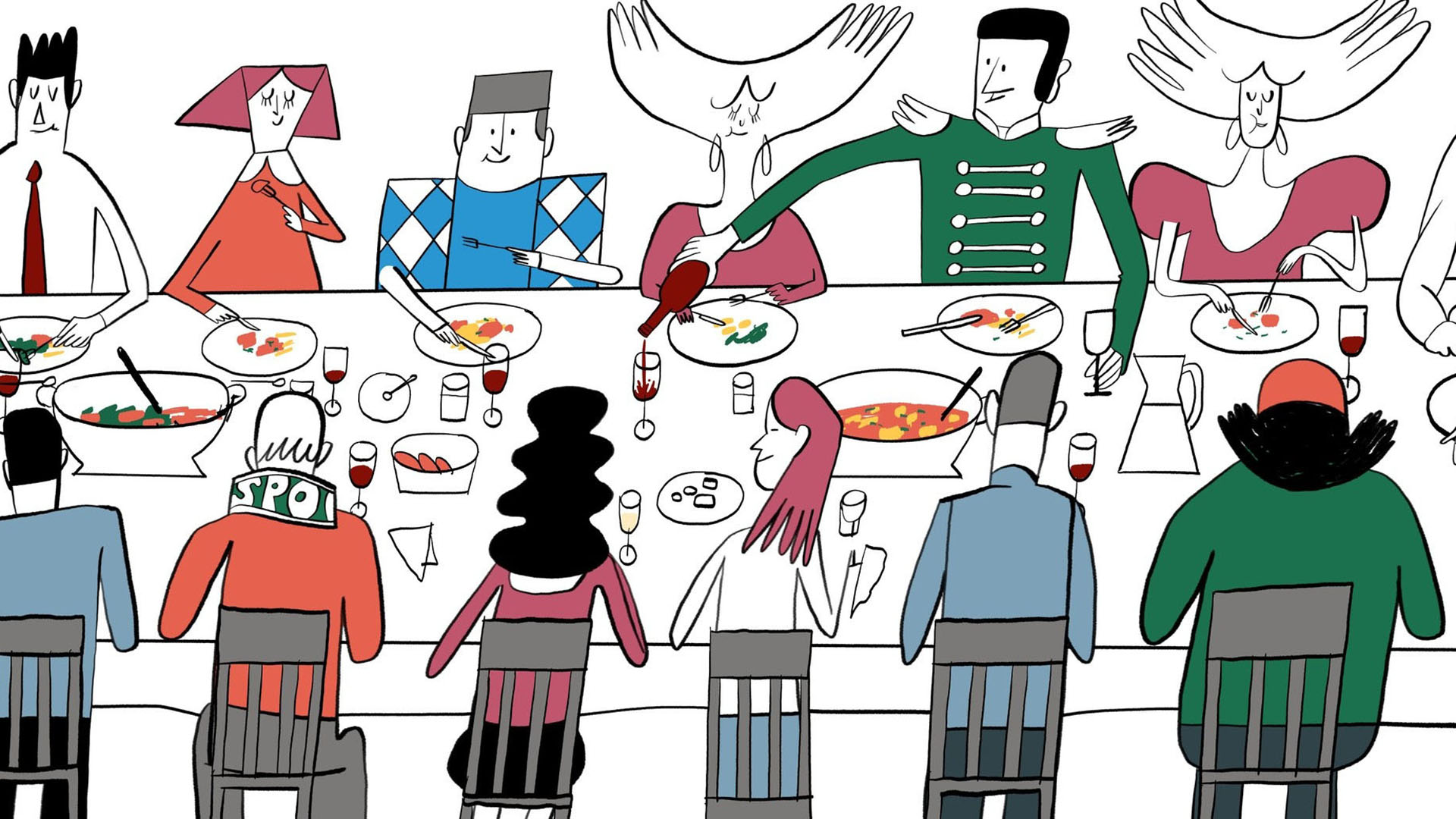 Table
(Mesa)
Synopsis
A large group of people gather around a table for a meal. It is not clear whether they are family or friends. Food is served under a noisy, atmosphere. Throughout the meal we discovered the various figures of the group, listened to their conversations and we can guess the connections between them. Toasts are made and congratulations are sung. At some point there are already those who sleep, who read, who date. The environment is increasingly fragmented. In the end there is only dirty dishes and silence.
Condividi sui social
Biography and filmography
João Fazenda was born in 1979, in Lisbon. He graduated in Fine-Arts at the University of Lisbon. His work is divided between illustration, animation, comics, painting and drawing. He directed the animation shorts "Café" with Alex Gozblau, "Something Important" and " Unintended" with scripts by JP Cotrim, the latter having won the António Gaio Prize at Cinanima in 2011. He works regularly as an illustrator for publications such as The New Yorker, The New York Times, Vision, among others.
He participated in several collective and individual exhibitions around the world, is an illustration professor at FBAUL and has received numerous national and international awards.
He illustrated many children's books, poetry books, plays, movie posters and record covers.
Production
Humberto Santana