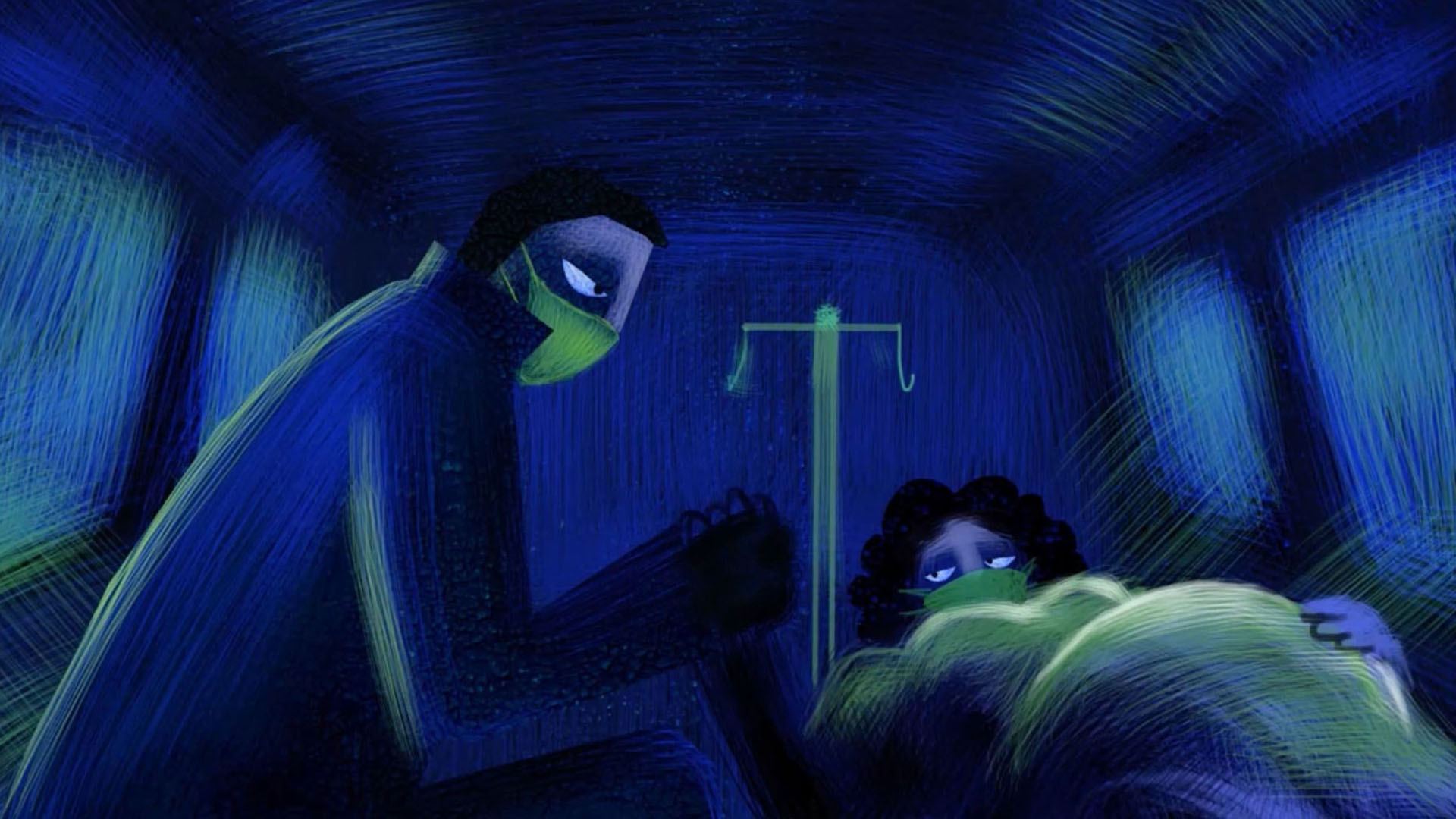 The Birth
(The Birth)
Synopsis
A new year crash-landed on the world and somehow it seemed that the fear of the pandemic had taken a backseat. With travel opening up and vaccination starting, hope had arrived but the dangers of Covid 19 still loomed large. It was time to sit back and reflect on the year gone by. It was also the time to deliver on the promises the global citizens defying borders took during the height of the pandemic in 2020. The world needed saving, and the only ones who could do that is the 7.7 billion people that reside in it. This animation film is a reminder of the various oaths we took to give birth to a better world. A new year shouldn't in any way divert our attention to what is still happening, what had happened and what is needed to be done at this point of time. As responsible individuals we mustn't forget and we shouldn't forget. This is the only world we have and it's up to us to make it clean, green and safer… for the generations to come. That is our only hope… and probably our last chance as well.
Condividi sui social
Biography and filmography
Arjun Mukherjee is 46 years old, an Executive Creative Director in advertising who has worked in top advertising. agencies in India for the last 20 years. He has won major advertising awards including Adfest, Asia Pacific Advertising Awards, has been featured numerous times in Luerzer's Archive, shortlisted in OneShow, won gold and silver at Goafest, and took top honours at Kyoorius and the Olive Crown Awards.
Going beyond advertising awards, buoyed by several animated films he has got top honours like the Annecy Crystal, a National Award at the FICCI, and an official selection to the Krok Animation Festival have also come along the way. The animated films also got pride of place in top film festivals in Europe, America and Asia.
Arjun is a curator of experiences and sincerely believes in re-telling beautiful anecdotes that emanate from life. He loves everything about animation films and animals, two things that keep him going and reflect in his work.