The Shoes of a Little Girl
(The Shoes of a Little Girl)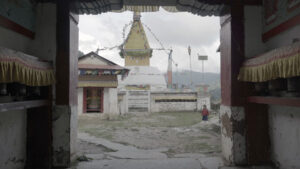 Synopsis
Junu, a 5-year-old girl who has trouble learning left from right is often asked by elders around her to wear her shoes correctly. After constantly trying she finally comes up with a new way to decode her confusion.
Condividi sui social
Biography and filmography
Junu Ko Jutta is debut short film of Kedar Shrestha as a writer and director. Katha 72 (2018, Nepali Feature Film), Supermonk (2018, Nepali Short Film) in which he worked as a casting director and actor was screened and awarded in various international film festival.
His debut short film, Junu Ko Jutta was awarded Best Fiction in Nepal Panorama at Kathmandu International Mountain Film Festival ( KIMFF) 2019 and Jury's Special Mention at Nepal International Film Festival (NIFF) 2020. Best Children's Fiction in Indie Short Fest-Los Angeles International Film Festival 2020.