The swings
(The swings)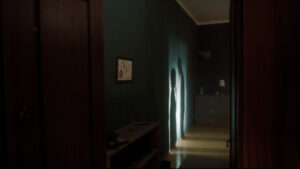 Synopsis
Roma is 6 years old. His parents are about to divorce. After being asked if he want to stay with mom or dad, Roma becomes silent. His inner feelings that very much remind of swings, Roma expresses in his drawings. The upcoming catastrophe can be easily seen. Will his parents be able to face it?
Condividi sui social
Biography and filmography
Anastasia is a typical inner migrant. She was born in Slavyanka (a village on the coast of the Sea of ​​Japan). At the age of 17 she moved to Vladivostok, where she studied economy at the University. Later Anastasia moved to Saint-Petersburg, and after all, to Moscow. In Moscow Anastasia graduated from Nikita Mikhalkov film and theatre Academy, film director's department. «The Swings» is the diploma film.