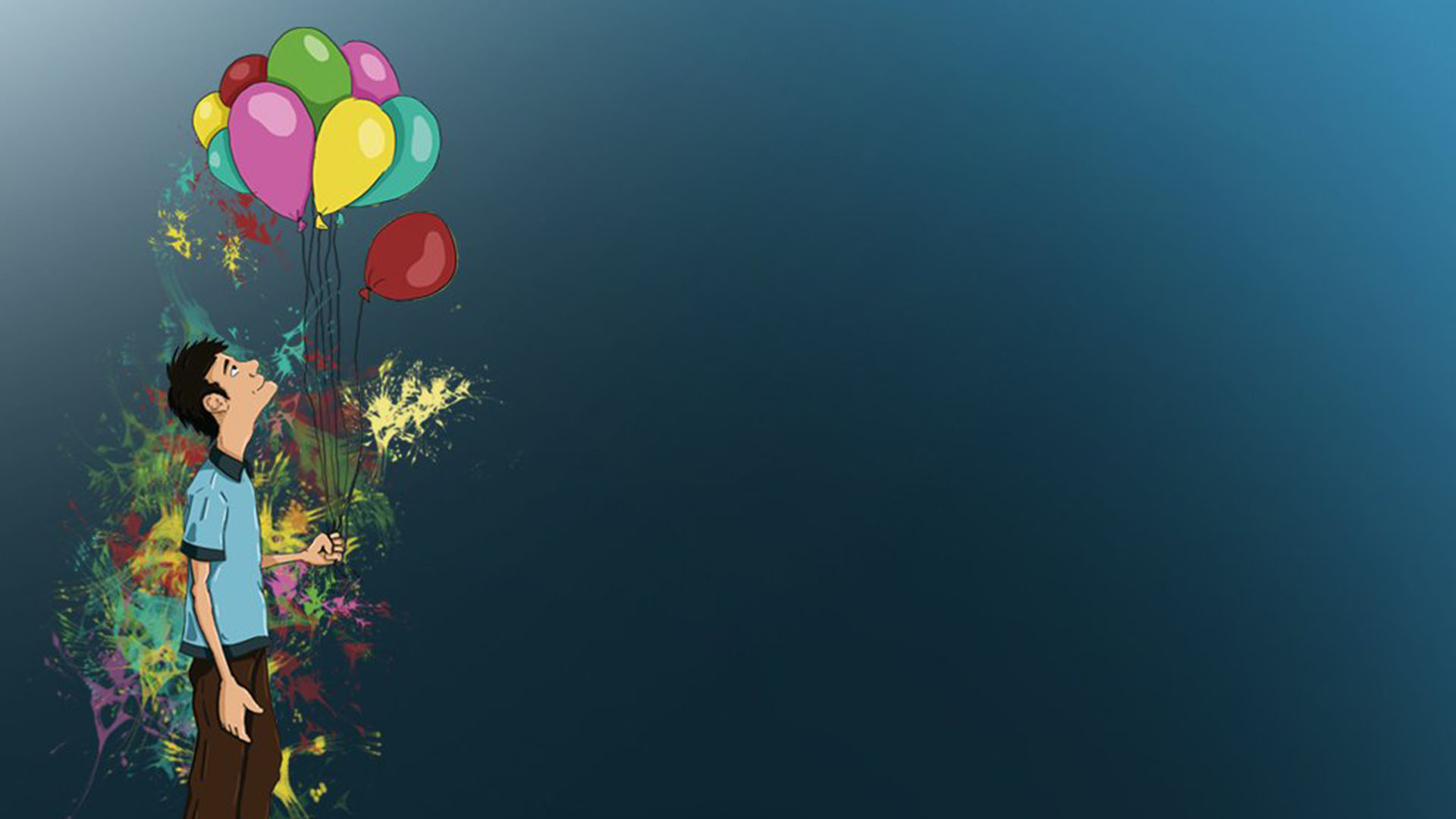 Üns
(Companion)
Synopsis
Muhammed, who loves to draw pictures a lot, is the son of a Syrian refugee family who live in Turkey. Muhammed sticks his pictures on the walls of his house. In the art lesson, almost all of the students draw pictures which are colorful and full of hope. But Muhammed draws a picture about war just by using a pencil. There is a combat plane that throws bombs in the sky, a devastated house and a dead man in his picture.
One day, in an art lesson the teacher walks around and views all of the pictures one by one. The teacher who has smiled all of the pictures gets sad when she sees the picture of Muhammed. She strokes Muhammed's head like she says "Oh Allah". Some of the students recognize that. In the break time, Muhammed's deskmate opens Muhammed's picture folder and sees the picture that he drew. Other students come near to the picture too. All of them look at the picture in sadness for a while. Then they pour their color pencils on the desk and start working. First they turn the combat plane on the sky into a blue cloud. Then they color the bombs and turn them into balloons. They add a balloon seller in this picture too. After repairing the devastated walls of the house, they finally add the final touch and turn the dead man on the ground into the shadow of the balloon seller by painting it black. They put this colorfully transformed picture in the folder of Muhammed. Muhammed opens his picture folder as he gets home. But first he doesn't understand what is going on and by putting the colorful picture aside, he tries to find his own picture. But he can't find anything. Then he looks at the picture carefully and realizes that it's his picture which transformed by his friends. He can't believe his own eyes. He smiles, smiles, smiles and sticks this picture in the middle of the other colorless, sad and pessimistic war pictures.
Condividi sui social
Biography and filmography
ÖMER DİŞBUDAK-BİYOGRAFİ
1989 Mersin'de doğdu.
2006 yılında Mersin 19 Mayıs Lisesi'nden mezun oldu.
2007 yılında Erzurum Atatürk Üniversitesi Türk Dili ve Edebiyatı Öğretmenliği Bölümüne girdi.
22 Mayıs 2012'de mezun oldu.
Halen Güngören İTO Kız Anadolu İmam Hatip Lisesinde Türk Dili ve Edebiyatı öğretmeni olarak görev yapmakta ve İstanbul Kültür Üniversitesinde Sinema Televizyon bölümünde İkinci üniversitesini okumaktadır.
Ömer Dişbudak-FİLMOGRAFİ
Yönetmen & Öğretmen – 2017 / Kurmaca, 00:19:06
*Los Angeles CineFest- Yarı Finalist (Los Angeles/ABD)
*4.Alemlere Rahmet kısa film Yarışması- Mansiyon ödülü (İstanbul/ Türkiye)
*40. Clermont Ferrand Uluslararası Kısa Film Festivali, Film Market, Türkiye'den Kısalar, Hazarfen Film Galeri Seçkisi. 2018 (İzmir/ Türkiye)
*Roma SinemaDoc- Official Selection-Finalist(Roma/İtalya)
*Barcelona Planet Film Festival- Official Selection-Finalist (Barcelona/İspanya)
*Kore GUKIFF Uluslararası Çocuk Filmleri Festivali- Finalist (Seul/Kore)
*Steps International Short Films Festival-Finalist (Lattakia/ Suriye)
*International Festival Cinema in Nador Morocco-Finalist(Nador/Fas)
*VIVA FİLM FESTİVAL Official Selection (Bosna Hersek)
*Green Valley International Film Festival(İstanbul / Türkiye)
Gece Yürüyüşü – 2018 / Kurmaca, 000:04:11
*Kimliğimiz Türkçemiz Kısa Film ve Kamu Spotu Yarışması, Kısa Film Dalı, Birincilik Ödülü. 2018
Bir Şey Yap Güzel Olsun- 2017 / Kurmaca, 00:08:44
*7. ESDER Altın Kepenk Kısa Film Yarışması, Birincilik Ödülü. 2017
*3. Alemlere Rahmet Uluslararası Kısa Film Yarışması, Sponsor Özel Ödülü. 2017
*3. Selçuklu Belediyesi 1 Hadis 1 Film Kısa Film Yarışması, İkincilik Ödülü. 2017
Bir Lisan Kaç İnsan – 2017/ Kurmaca, / 00:03:00
6. TRT Uluslararası Çocuk Medyası Konferansı, Türkiye'de Suriyeli Çocuk Olmak, Kısa Film Yarışması, 3.lük ödülü. 2017
Sahnenin Dışındakiler – 2017 /Kurmaca, 00:05:00
*Hayat Boyu Öğrenme Kısa Film Yarışması, Finalist. 2017
Küçük Şeyler –2017 / Kamu Spotu, 00:01:08
*Emniyet Genel Müdürlüğü "Trafikte Saygı" konulu kamu spotu yarışması 3.lük ödülü.2017
Sahnenin Dışındakiler – 2016 / Kurmaca, 00:09:10
*1. Göç İdaresi Camdan Yürekler Kısa Film Yarışması, Mansiyon Ödülü. 2017
Yakılan E(k)mekler-2015 / Kamu Spotu, 00:02:00
KKTC Başbakanlığı "Dur Deme Zamanı" 1. Uyuşturucuyla Mücadele Kamu Spotu Yarışması, Jüri Özel Ödülü.2015
Çizgi Film – 2014 / Kurmaca, 00:11.40
Eğitim-Bir-Sen Kısa Film Yarışması, Üçüncülük Ödülü. 2014