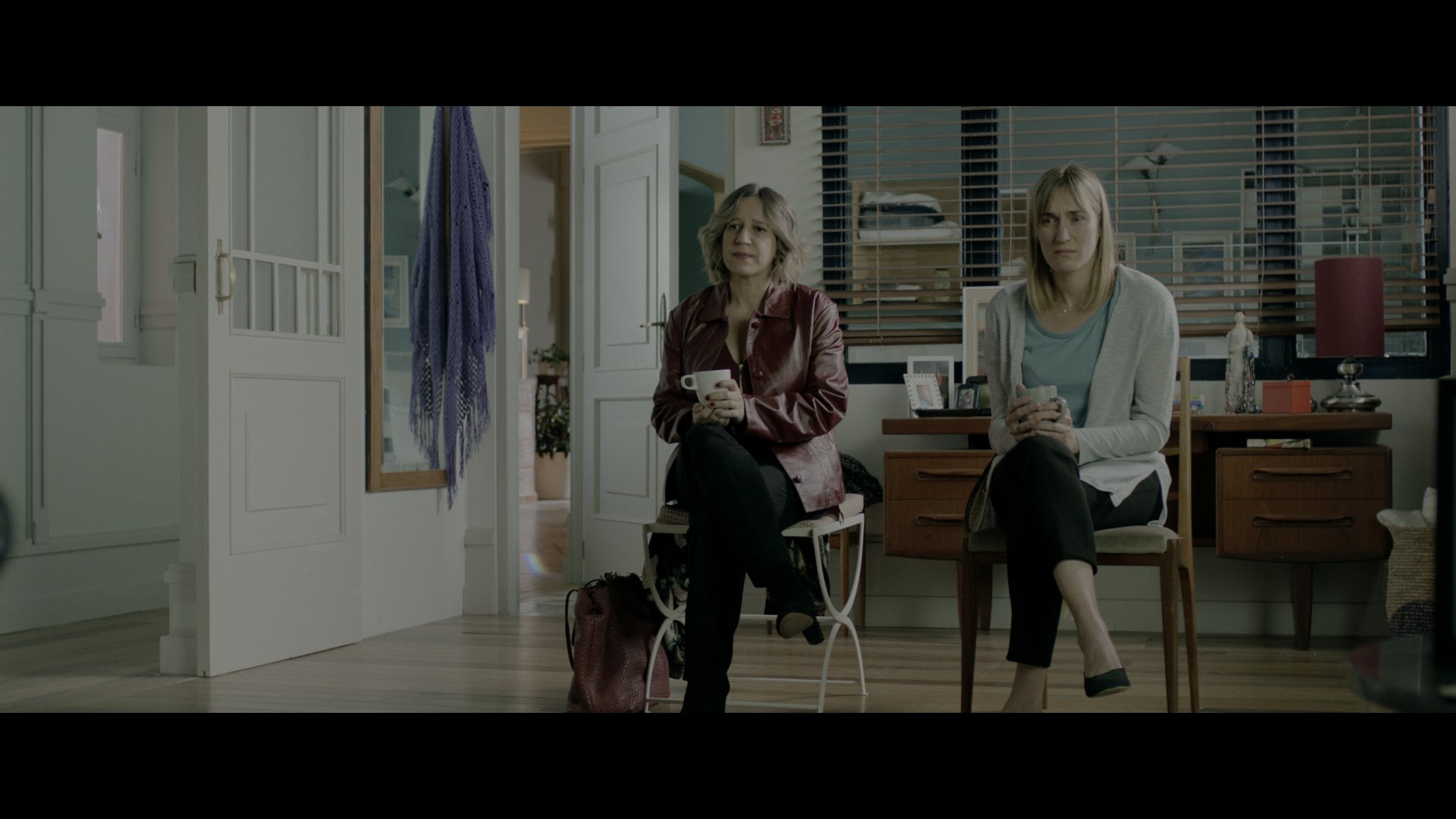 Viudas
(Widows)
Synopsis
Julia is saying goodbye to the last visitors who have come to the house after the sudden death of her husband. When it seems that finally has a moment of intimacy, Susan knocks on the door. Despite Julia's refusal to let her pass, Susana rebukes her, arguing that she has the right to say goodbye to her husband.
The two most important women in the life of the deceased are seen together in the same room. They observe and comment without giving credit, the rictus that is drawn on the dead man's face, a stupid and stubborn smile. The moments of tension are diluted between drinks and confidences, giving rise to the two women being comfortable with each other, friends.
Too many emotions, too much alcohol, too much hate and too much love end up sleeping in the same bed.
Condividi sui social
Biography and filmography
Maria Guerra
With a degree in Image Sciences, she began her professional career in film and television in 1993 working almost from the beginning as a script.
"Chevrolet", "Moon game", "We are nobody", "The method", "Tirant lo Blanc", "The suicide club", "Poor people", "The widows of Thursdays", "Cell 211", "No return", "We all have a plan", "Silence in the snow" or "Ismael" are some of the films in which he has participated.
She has also worked in television series such as "Hermanas", "El comisario", "La chica de ayer", "Isabel", "El Ministerio del Tiempo" or "La Catedral del Mar"
In 2014 he co-wrote and co-directed, with Sonia Madrid, the short film UNA VEZ, an adaptation of an original story by the Mexican writer Angeles Mastretta, starring Belén Rueda, María Vázquez and Marcial Alvarez among others. The short film premiered at the Festival del Medina del Campo in 2015 and since then it has collected numerous awards in various national and international festivals.
In 2017 he premiered his second short film, "Dichoso Aquel ...", selected for the QUERCUS catalog of Castilla-León festivals.