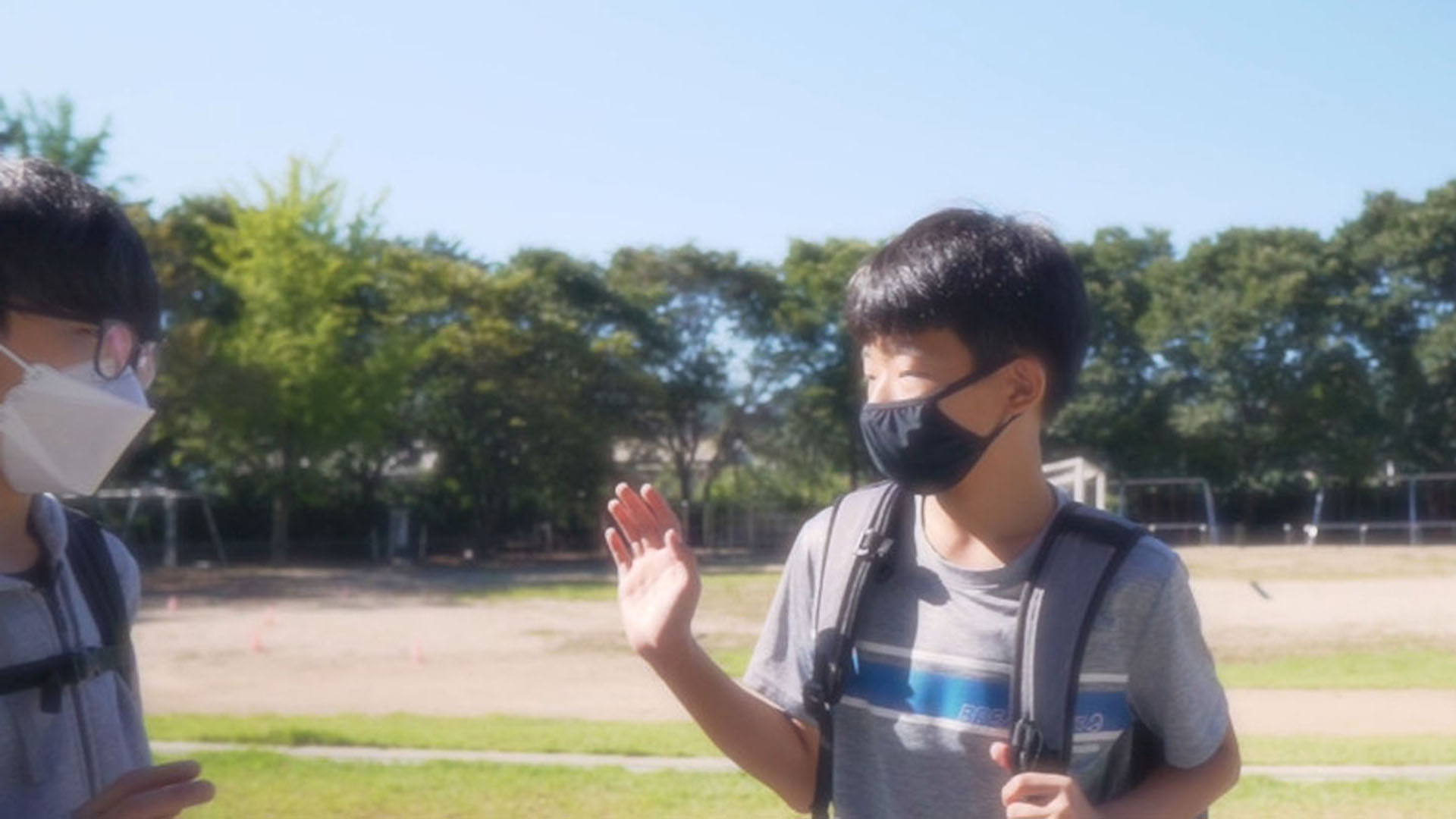 What I want to say to you
(What I want to say to you)
by Koo Koo-ah, Kim Do-yeon, Kim Min-gyu, Kim Ji-soo, Seo Jae-hyun, Son Ju-young, Shin Yu-chan, Yeom Ji-woo, Lee So-hee, Jeon Chan-young, Chae Myeong-kyung, Hwang Hyeon-chang, Jeong Hee-seong
2021 - South Korea - 4:00 min.
Festival 2022 > Piccolo Festival International > Competition BY 11.13
Screening date and location:
Recommended audience: Schools
Synopsis
In the situation where he goes to school, the male Joo sees Minjoo and then comes up with something he wants to convey. Friends get to know the job, and they cheer for Namjoo to confess to Minjoo. Then, when he hears that Corona 19 is spreading and he will not be able to attend school, and he does not know when the opportunity to meet again, the male Jo tries to confess to Minjoo.
Condividi sui social
Biography and filmography
We are elementary school students in Korea and we are working as a student film festival operator in Jeokam Elementary School. Zombie friend, me? I made a movie like "Mom?" and "Gameplay," and I made a movie of what I wanted to say this time. The 8th Seoul Guro International Children's Film Festival Award, the 3rd Gimpo International Youth Film Festival Award, the Korea Youth Film Festival Gold Award.