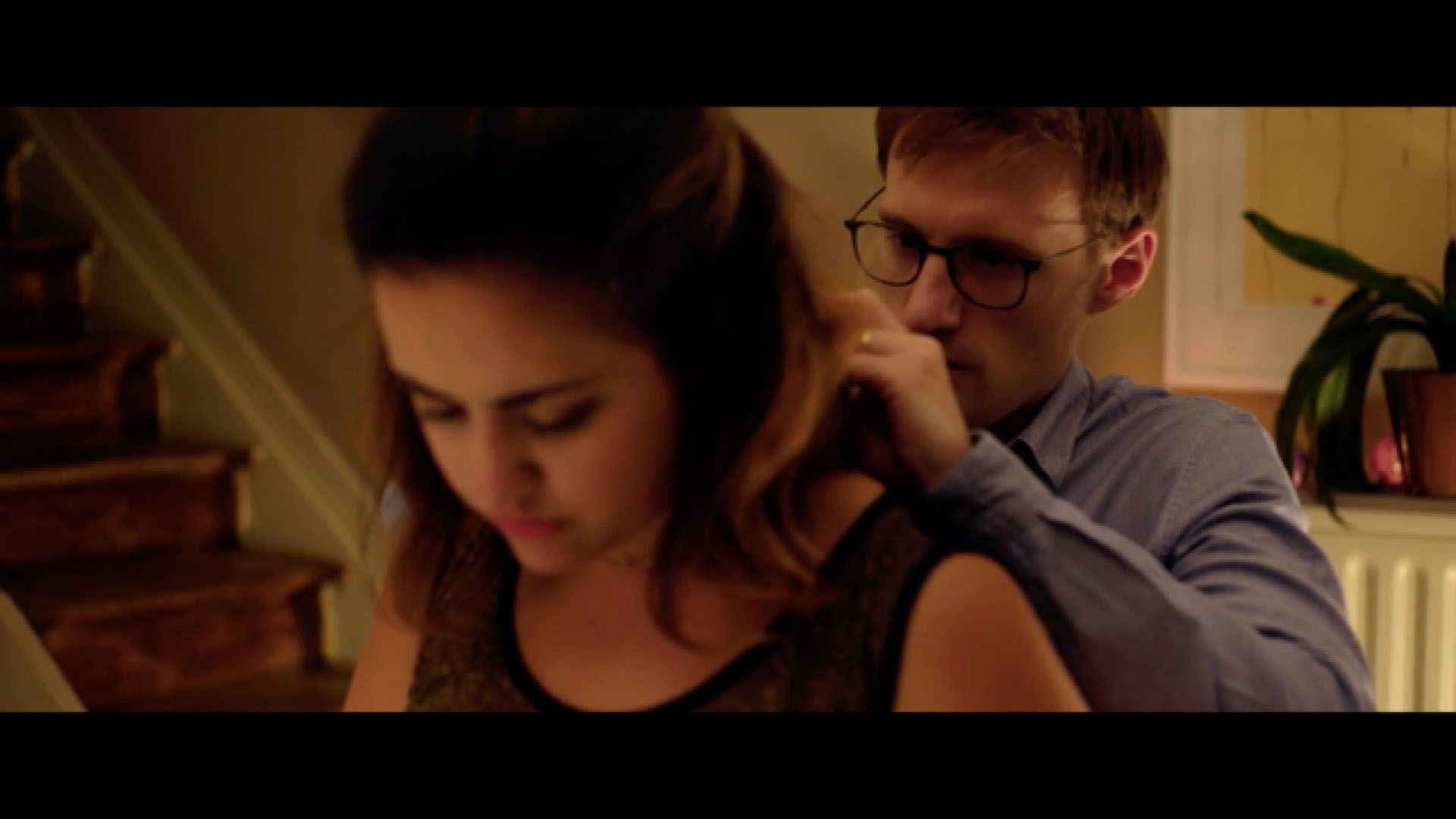 Seul Avec Elle
(Alone with her)
Synopsis
Today, Guillaume is not well.
Something is bothering him…
It seems to happen to him a lot, but now it's getting worse.
He can't take it anymore, it needs to come out, to emerge before he bursts.
He really wants to get back home to see his wife and talk to her about it…
If he can manage ! …
But he also can't wait for her to leave, in order to finally be alone.
Alone with her
Condividi sui social
Biography and filmography
LAURA PETRONE was born in 1989 in Belgium. After a Master's degree in classical piano at the Royal Conservatory of Mons, Laura goes to the cinema.
She decides to organize training sessions in front of camera to form, through the non-profit association "Brussels cinema studio - The training courses of Trou de Ver" which she co-founded, where she invites experienced directors like Vania Leturcq, Delphine Noels, Vanja D'Alcantara, Savina Dellicour, Guillaume Senez, Philippe Van Leeuw, Micheli Laurent, Ann Sirot, Raphael Balboni, ...
Laura writes and directs two short films: "Alone with her" and "Bouffe", in which she also plays.
His first feature film is currently being written.
GUILLAUME KERBUSCH was born in the Charleroi region in 1988. He is an actor and author. He has played supporting roles in several feature films by Belgian filmmakers (Yves Hanchart, Stijn Coninx and Eric-Emmanuel Schmit). In 2016, he played Inspector Drummer, one of the two main roles in Matthieu Donck's "La Trêve" series. Recently, he played the roles of a Russian sailor in "Kursk" by Thomas Vinterberg produced by Luc Besson, a far-right politician in "Boomerang" Nicole Borgeat or a superhero in "Dynaman" a short film by Michiel Blanchart. In 2017, with his wife Laura Petrone, he creates the company ANGIE with which he produces and co-directs two short films: "Seul avec elle" and "Bouffe".